Beta Delta Initiation (March 31st, 2019)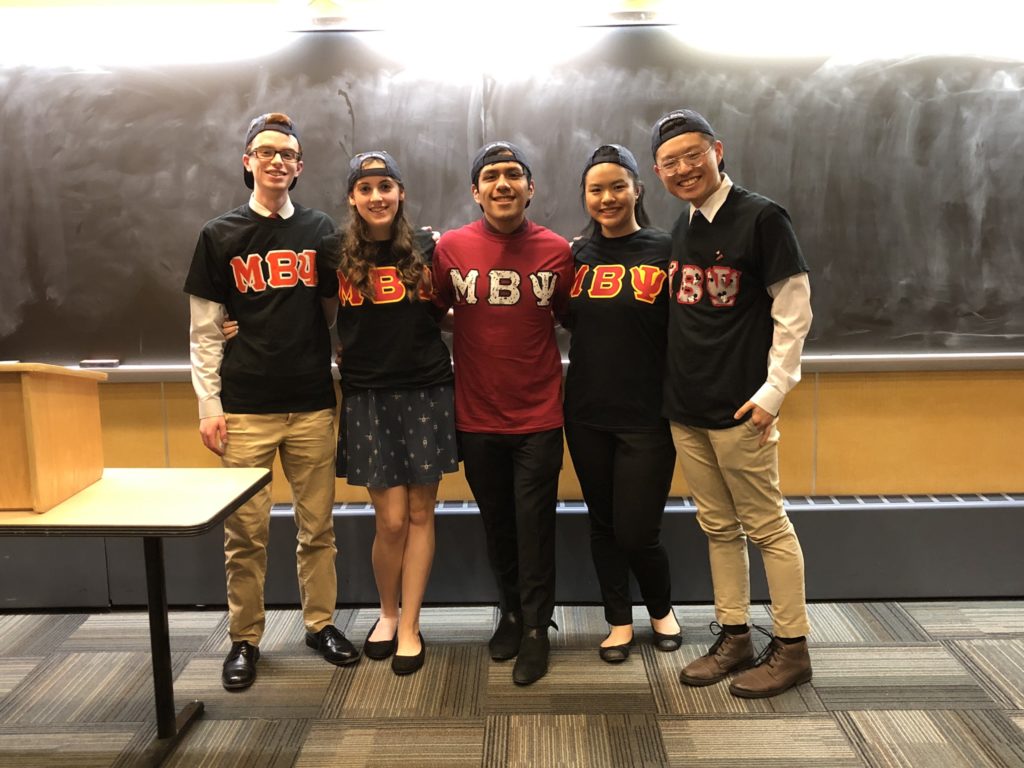 Congratulations to the Beta Delta Class!
(From left to right) John Hoban, Gianna Pizzutillo, Michael Martinez, Caitlyn Chow, Nick Lam)
Rutgers Dance Marathon (April 5th + 6th, 2019)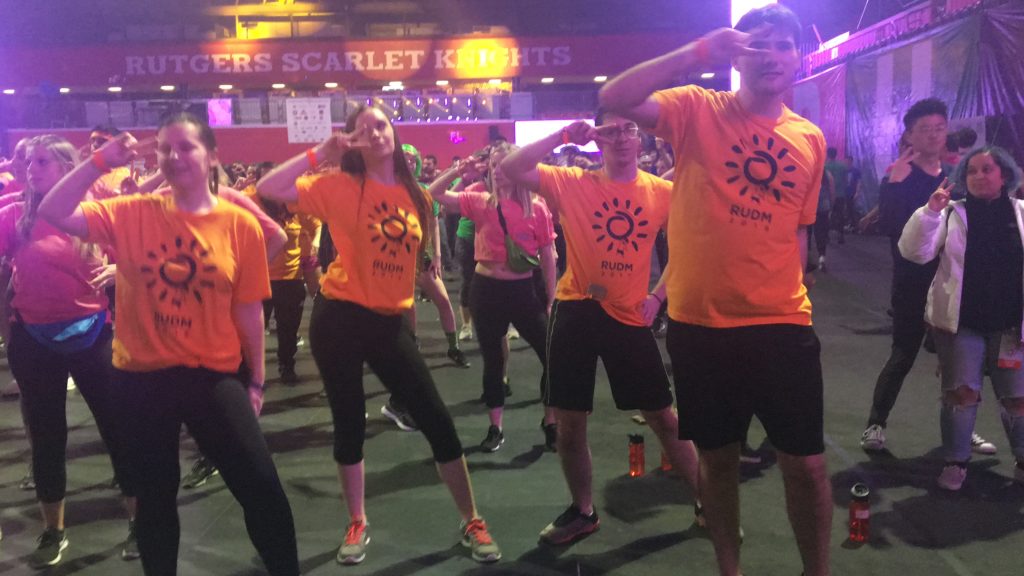 Brothers Megan Koeplinger, Jena Eckenroad, Bradley Kizar, and Andy Rears looking GREAT while dancing for a GREAT cause!
Tau Spring Initiations (April 6th 2019)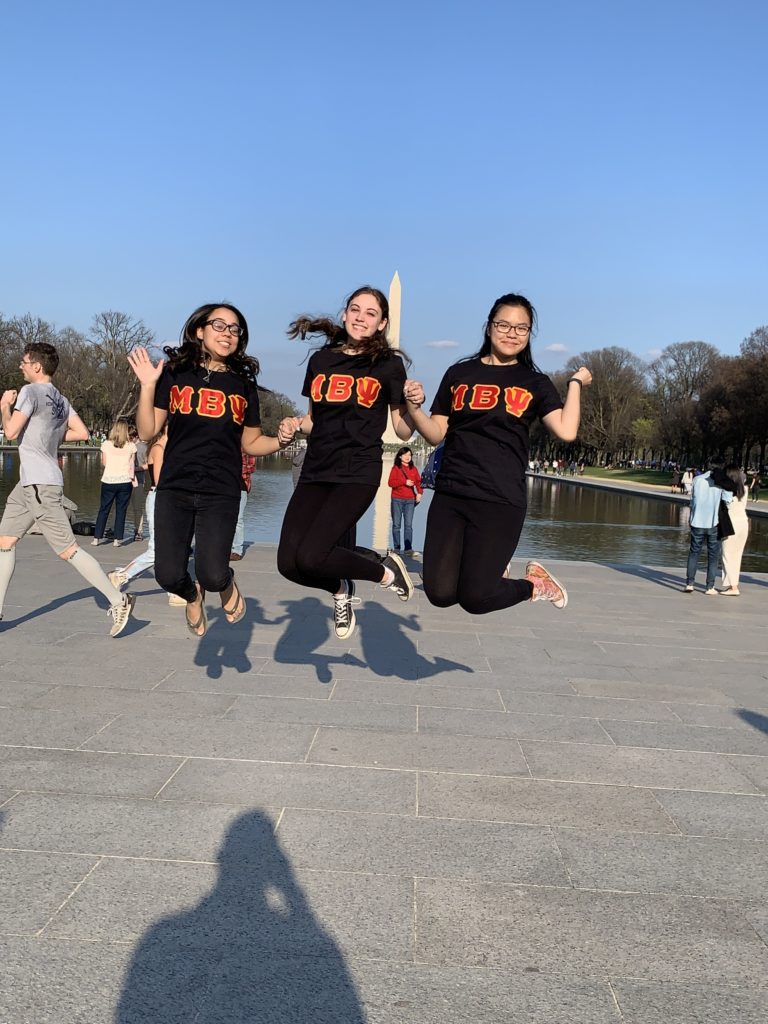 Shortly after their Initiation, Brothers Gianna Pizzutillo and Caitlyn Chow traveled with Amy Oliveira to Tau Chapter to watch their Member-in-Training class of 15 be initiated. They had so much fun and took plenty of great pictures!
Formal (April 13th, 2019)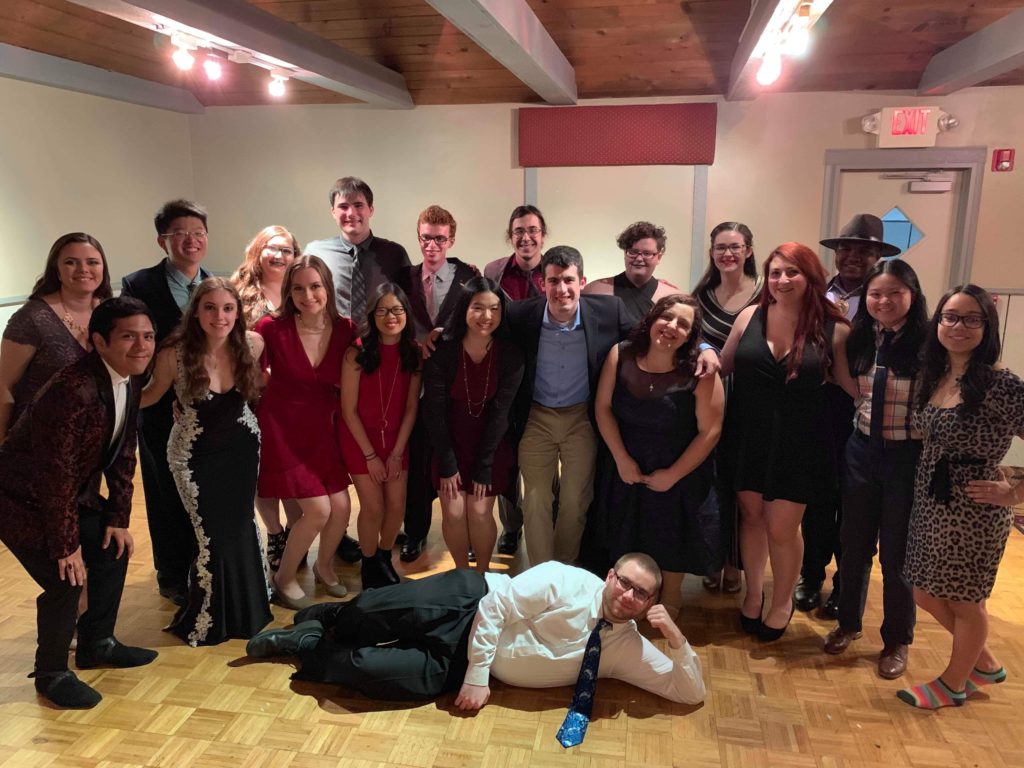 Brothers from far and near came together for their Formal to eat great food, dance, and share memories. Everyone looked amazing for the red carpet theme!
Scarlet Day of Service (April 16th, 2019)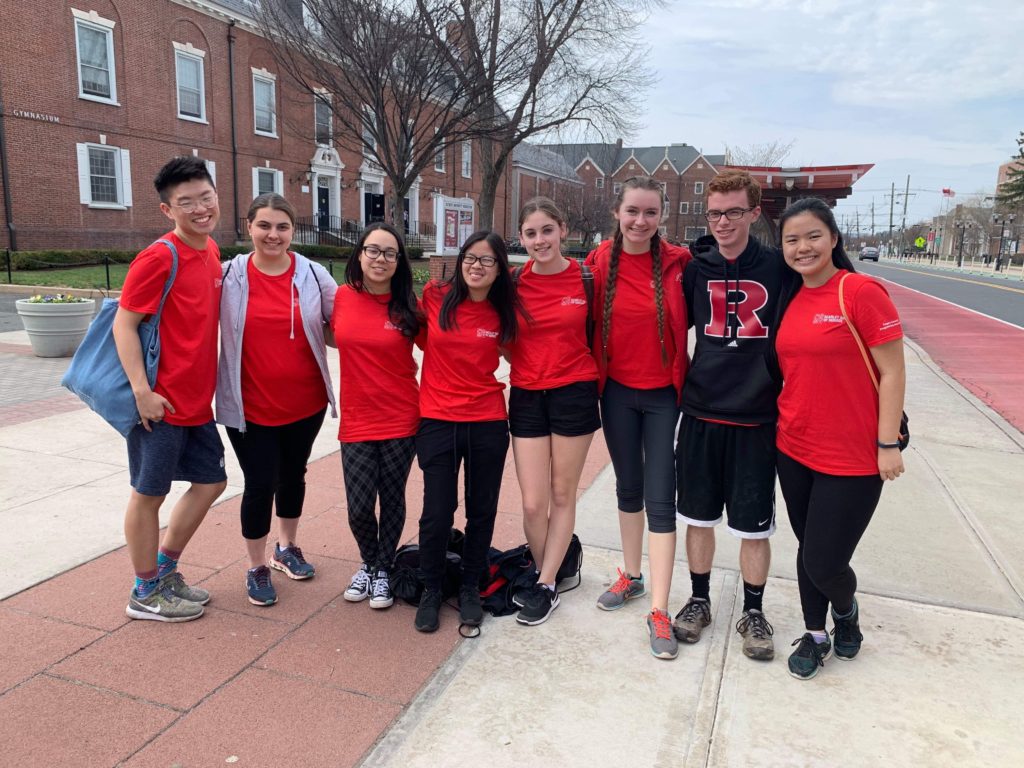 After a long day of service cleaning at a church, it was time for a photo! What a great way to spend time with your Brothers.
Rutgers Gardens Hangout (May 12th, 2019)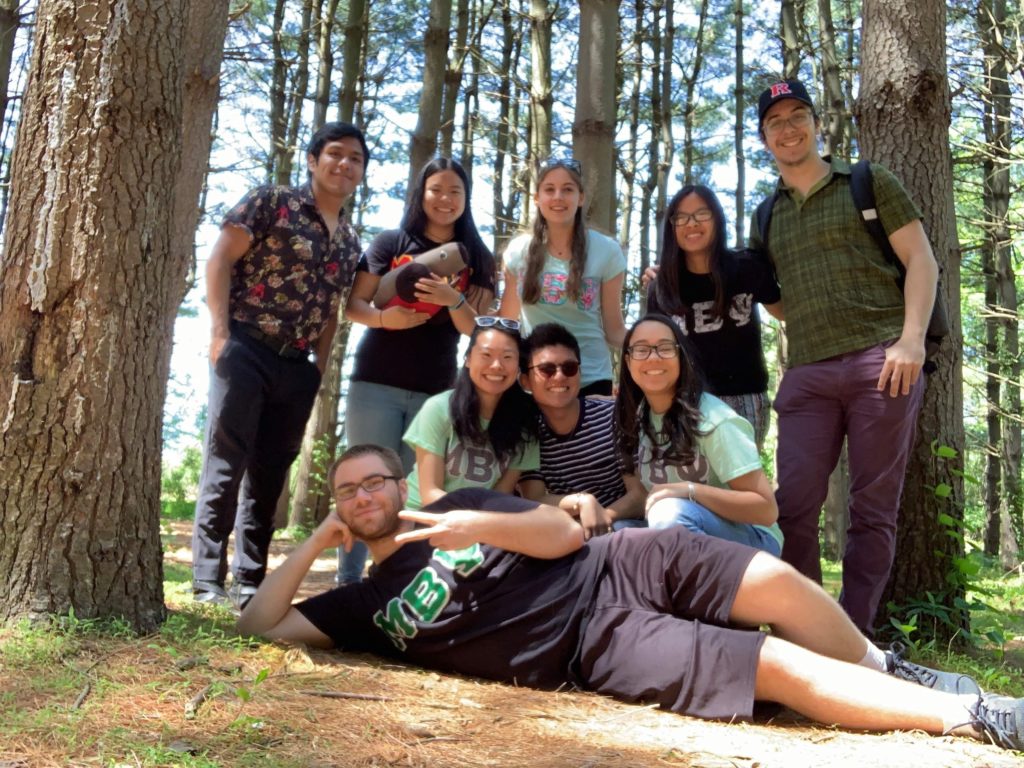 Before exams started, Brothers decided to take a day away from the books and relax at Rutgers Gardens listening to music, exploring, and of course taking pictures!
Involvement Fair (September 2nd, 2019)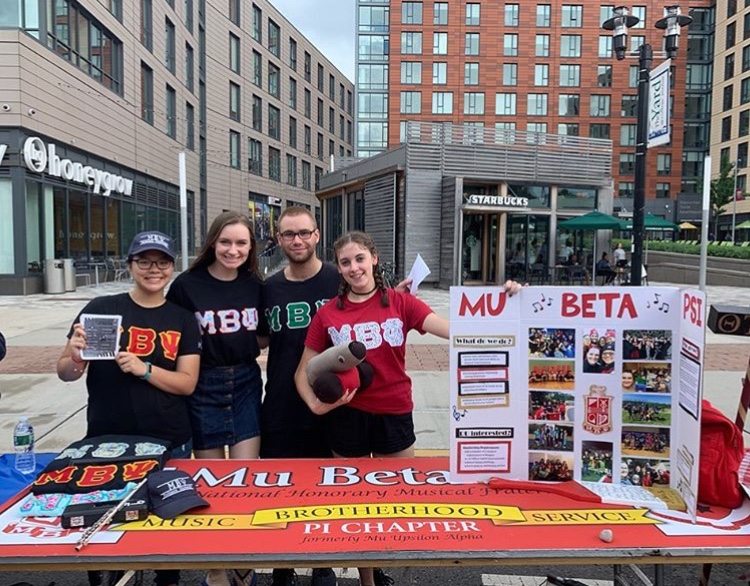 Despite the rain here and there, Brothers Caitlyn Chow, Jena Eckenroad, Joseph Unkel, and Gianna Pizzutillo had a blast spreading the word about our amazing organization!
Blood Drive (September 3rd, 2019)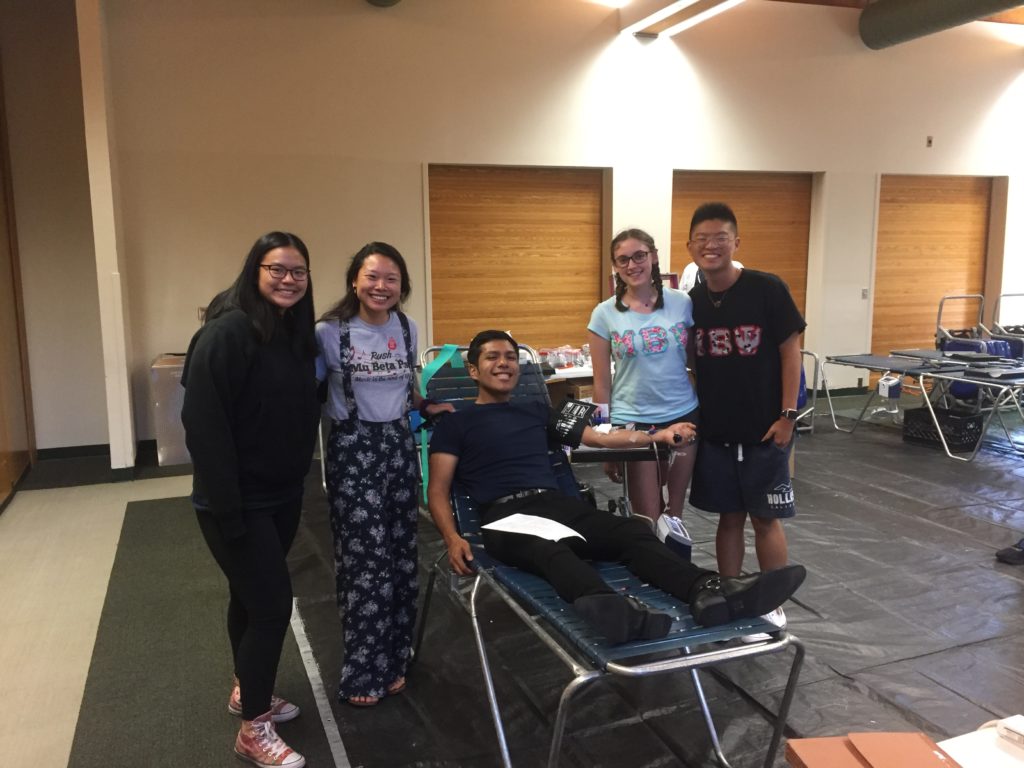 We love seeing Brothers support their fellow Brother Michael Martinez as he donates the gift of life!
Beta Epsilon Initiation (November 2nd, 2019)
Congratulations to the Beta Epsilon Class!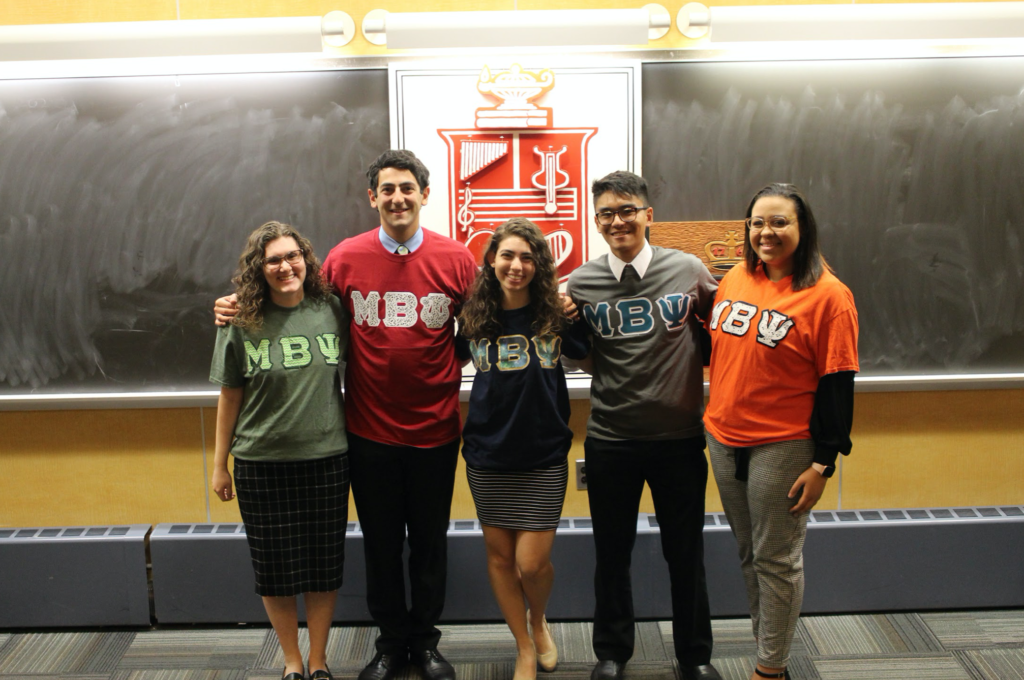 (From left to right) Amanda Eider, Steven Eliya, Alexa Quarino, Jeremy Pampo, Jamea Torres
Student Teaching Success (December 4th, 2019)
Joe Unkel has been student teaching at Rahway during the Fall 2019 semester. He says that the students are great.
Important Life News
When asked whether she had any events, life news, or anything else that she would like to be added to the "News" page of the website, Georgette Stillman wrote, "grad school's still a thing, but other than that my life is pretty boring (lol)."