FAQs
Information on Membership Expectations, Chapter Dues, Hazing Policy, Scholarship Expectations, Requirements for joining
***For any additional information or questions regarding Member-in-Training Education, Contact Recruitment Chair Reed Nirschl  at reednirschl@gmail.com!***
Why join Mu Beta Psi?
Everyone has different reasons.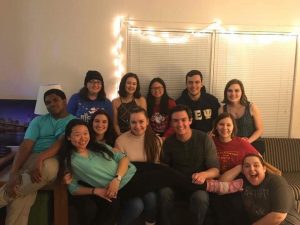 "I joined because I wanted to become involved in an organization that was bigger than myself, which would allow me to make new connections and friends that would ultimately last a life time." -Hagop Dayermenjian, Beta Zeta Spring '20
"I joined to meet new people involved in the Rutgers music community outside of my marching band section and to become more engaged with service on campus." -John Hoban, Beta Delta Spring '19
"I joined in order to become more involved on campus and to be around people who have a shared passion for music." -Jeremy Pampo, Beta Epsilon Fall '19
There are a million reasons to rush and to undergo the Education process, you just have to find yours!
Do you have to be in a music ensemble?
No! Anyone attending Rutgers who has considerable interest in or experience with music is able to rush Mu Beta Psi.  Eligibility is also open to those in any musical ensemble at Rutgers University. This includes any Rutgers choirs, bands, ensembles, etc.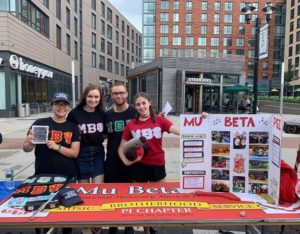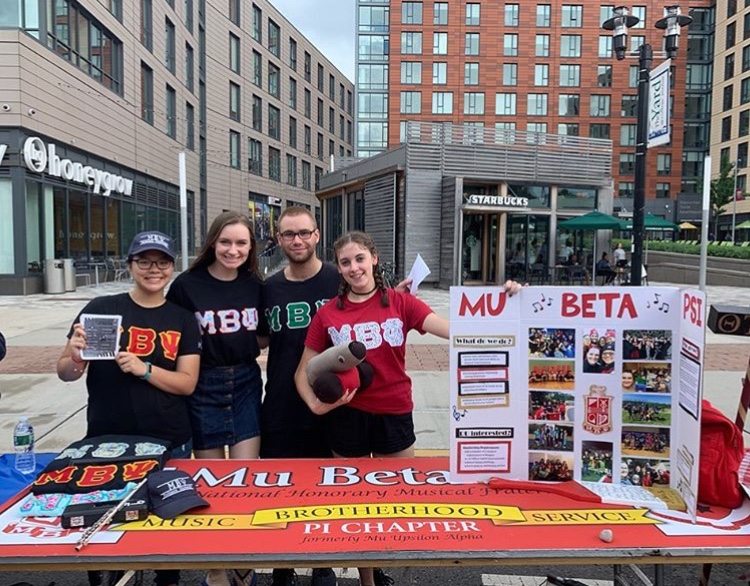 What are the requirements to join Mu Beta Psi?
In order to become a Member-in-Training of Mu Beta Psi, you must:
-Be a full time student taking a 12+ credit course load
-Have already completed 12 college credits before undergoing the Education process (this does NOT include any AP test credits)
-Have a GPA of at least a 2.5
-Be a member of a university recognized musical organization
First year students are not allowed to become a Member-in-Training their first semester (normally fall semester).
What are the membership requirements (post-initiation)?
Brothers must have the following to remain active in Pi Chapter:
At least a 2.5 GPA
Completion of at least 10 hours of community service
Attend 50% of the mandatory service events
Payment of dues
How do I begin the Education process?
In order to become a Member-in-Training, you must attend at least one rush event, however attending more than one is strongly recommended. Following this, you must attend formal rush with a letter of intent explaining why you want to become a Member-in-Training of Mu Beta Psi. This letter must be signed by two Brothers before the meeting in order for you to be considered. After this is done, the Brothers will then hand out bids to those who qualify, and if you receive one there will be directions on how to begin the process, and the Education process will commence.
What is Rush?
Rush is a week of social events during the beginning of each semester that is used to welcome anyone in the musical community who might be interested in getting to know the Brothers better. There is absolutely no pressure to become a Member-in-Training during the rush events – they are meant to be FUN, and inform you of what Mu Beta Psi is and what we stand for. The formal rush event is when you let the Brotherhood know you are interested in the Education process.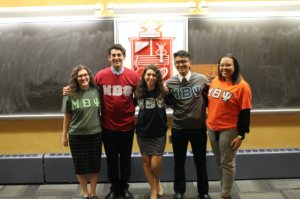 What does the Education process involve?
Education is basically a semester of getting to know the Fraternity and its Brothers while they get to know you. The Education season usually lasts eight weeks. During this time, Members-in-Training are expected to attend a weekly Member-in-Training meeting, and then meet with Active, Inactive, and Alumni Brothers, as well as study Fraternity materials. This is led by the Membership Coordinator and their committee, who carefully guide the Members-in-Training through the semester. The more time and effort you put into the Education process, the more rewards you will reap from it at the end.
What time commitment is required?
Outside of the Education process, the Brothers hold weekly meetings, where the length of time will vary depending on what needs to be discussed. There are also other various fundraisers, music events, and service events thrown into the mix, where the time also varies. The Brotherhood also has ongoing activities and events planned for themselves and other musical organizations on and off campus, which Brothers elect to attend and help with.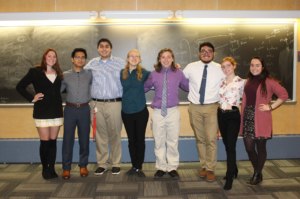 How much does Mu Beta Psi cost?
National dues are $50 per semester, and by paying dues you are termed an active Brother from October 15, year 1- October 14, year 2 (unless you undergo the Education process in the spring and you only pay for that semester). There are also chapter dues which can range anywhere from $40-$60 each semester. This money goes towards anything we do as a local chapter such as picnics, formals, and other fun activities strictly for the Brotherhood as well as events for the musical community.
Dues for the Fall 2021 semester are to be determined.
Do you have a house?
The Brothers do not own a house. Because the Brothers do not own a house, this is one of the reasons our fees to be a Brother are less than other National Organizations on campus.
What is Mu Beta Psi's Hazing Policy?
ABSOLUTELY NO HAZING occurs in Mu Beta Psi. Strict policies have been set at our national level, as well as at Rutgers University Office of Fraternity and Sorority Affairs, to prevent any sort of hazing. No one is forced to do anything against their own will, and it is not tolerated when others do so. To view the Rutgers University OFSA hazing policy, please click here.
What is Mu Beta Psi's Alcohol/Social Policy?
You can view the Rutgers Office of Fraternity and Sorority Affairs social policy here.
What are Mu Beta Psi's National Policies?
You can view all of Mu Beta Psi's National Policies here.